"Customer Quote"
"Originally when we spoke w/Bob about the private label I wasn't really interested, but after trying it it worked out really well. Everything I've done with them has been positive- Bob's always been willing to negotiate & offer deals on volume, he helps me find other products I've needed throughout the years. It's a good relationship."
Your choice of labels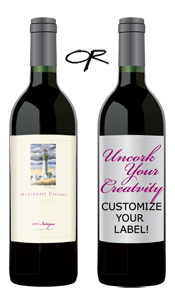 Our award-winning wines ship with your choice of the Northwest Cellars label, or your own custom-designed label.