"Customer Quote"
"Outstanding wine, great value for your money! His fundraisers are absolutely packed- always has a great turn out, & really supports the local community. They're also pet friendly which is really nice."
Your choice of labels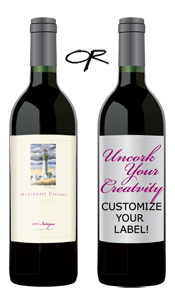 Our award-winning wines ship with your choice of the Northwest Cellars label, or your own custom-designed label.