"Customer Quote"
"One of the reasons I like them is the location- very close to where I live so it's convenient & they just do a very good job of making wine. We like to consume their product :) They should just keep doing what they do, they do a fine job."
Your choice of labels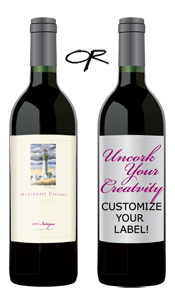 Our award-winning wines ship with your choice of the Northwest Cellars label, or your own custom-designed label.