"Customer Quote"
"It's fun, it's not just buying wine. They know us by first name when we walk in & I don't even go all that often. They treat you like family."
Your choice of labels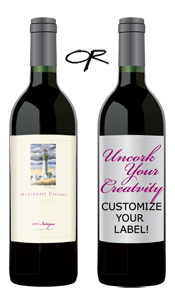 Our award-winning wines ship with your choice of the Northwest Cellars label, or your own custom-designed label.