Wine Retailer Wine Labels
You'll be proud to put your own custom label on local, award-winning wine that stands up to the best wines in the world. Stock your shelves and get ready for some happy customers!
"Customer Quote"
"Good wine, convenient location & Bob is very knowledgeable. He makes the wine tasting fun."
Your choice of labels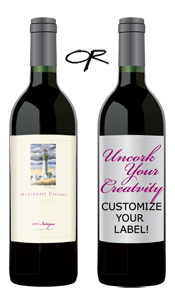 Our award-winning wines ship with your choice of the Northwest Cellars label, or your own custom-designed label.