"Customer Quote"
"They're very nice people and very easy going. They don't make people uncomfortable or over-sell. It's very low key & a very positive interaction with the owners. They're event space is just great, it really is very flexible & looks great so I'm glad that I was able to use it."
Your choice of labels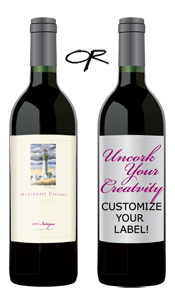 Our award-winning wines ship with your choice of the Northwest Cellars label, or your own custom-designed label.