Nectar Tasting Room - Spokane, WA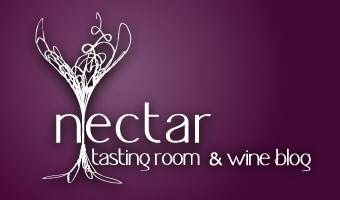 Nectar Tasting Room is shared by five Washington wineries in the heart of downtown Spokane at 120 N. Stevens. Visitors can enjoy wine from Anelare Winery, Coyote Canyon Winery, Northwest Cellars, Skylite Cellars, Terra Blanca Winery. The 3000 square foot space is warm, modern and inviting. You'll come in for a sip and end up staying for the whole bottle.
Please visit the Nectar Tasting Room website for the current wine list.
120 N Stevens (Corner of Main & Stevens)
Spokane, WA 99201
509-290-5182
Sunday Noon-6pm
Monday CLOSED
Tuesday Noon-6pm
Wednesday Noon-6pm
Thursday Noon-6pm
Friday Noon-10pm
Saturday Noon-10pm
email: info@nectartastingroom.com
"Customer Quote"
"After my first visit I came back a month or two later & they remembered me by name- they make it such a comfortable, like you're in their living room, experience- they draw you in like everyone that walks in the door is their best friend. When I have brought friends or family member their friendliness & personalities just radiate. I love how they remember names. Another thing that sucked me in is their level of charity work- animal charities & school fundraisers- they're very much about helping their community. You can bring your dog in which tells you a lot! You can buy certain wines that will go towards certain causes as well. They're about the wine experience, not just their business plan."