"2013 Coyote Canyon Merlot, a classic expression of the one of the world's favorite varietals. The power in this wine comes not from acidity or tannins, but the opulent intensity of the fruit. More red berry in aroma, the taste surprises with distinctive blackberry, dark cherry, and spice-laced plum displayed on a soft and lusciously silky frame. Sure to be a crowd pleaser, this premium wine is also a remarkable value."
100% Carménère, Spofford Station, Seven Hills, and Phinny Hill Vineyards
Columbia Valley
Sold Out


Miss the 2012? The '13 is a worthy successor with its delectable mash of black cherry, baking spices, chocolate, and that distinctive earthy jalapeño pepper on the nose. The palate gives up flavors of black currant, smoked paprika, bitter cocoa, and notes of clove that lead to a long finish of dark spicy chocolate infused with fading black cherry. Yep. Fabulous.
Bottled August 2015 - Made 73 cases
---

2013 Carménère




SILVER
Great Northwest Wine


GOLD
American Wine Society

---

2012 Carménère




DOUBLE PLATINUM
Wine Press Northwest Platinum Competition



91 POINTS
Wine & Spirits Magazine
"High-toned scents of violet and tree-bark open up to a surprisingly fruit-forward carmenere, the Bordelaise variety that reemerged in Chile and now, along with Malbec, has begun a migration to the Pacific Northwest. Its plum flavors have a smoky tinge, as if dusted in ash; a thrust of purple for barbeque."

GOLD, "Best in Class"
Sunset International Wine Competition

GOLD
Seattle Wine Awards

EXCELLENT
by Great Northwest Wine

Kirkland vintner Bob Delf continues to offer one of the Northwest's best examples of this still-obscure Bordeaux variety. Classic and alluring aromas of green peppercorns, oregano and green olive meld with fruity notes of black plum, currant and cherry, along with clove, toasted oak and blackstrap molasses. There's no disappointment on the palate where there's smoky richness, succulence with cassis on the midpalate, and beautiful balance that carries into a tremendous farewell of Montmorency cherry. Everything is in place.

---

2009 Carménère




SILVER
2013 Dallas Morning News Wine Competition

SILVER
American Wine Society

SAVORY DISHES/ FRESH HERBS
SPANISH TAPAS
MEATLOAF CUPCAKES
EARTHY VEGETABLES/ROASTED PEPPERS
SPICY SAUSAGE/CHORIZO, ANDOUILLE
CARDAMOM SPICE
Custom Wine Labels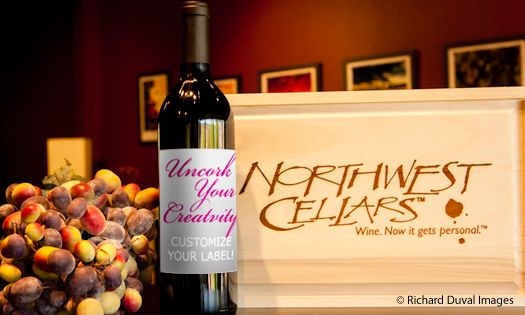 Our designers can turn your logos, photos and wording into a work of art, or you can send completed artwork for your own custom label. Uncork your creativity!
Would you like a Custom Label?
[read more]
A fee of $85 will be added to your order.
Click only once. If you accidentally click more, you will be able to remove the extra items from your shopping cart at checkout.