"I will be able to celebrate my entire Birthday year and with a case of personalized wine, it is so much fun to share."
~ Irene Carlson
50% Merlot, 20% Cabernet Sauvignon, 15% Syrah, 10% Malbec, 5% Carménère
Spofford Station, Tasawik, Verhey, Golden Ridge, Cordon Grove Vineyards, Columbia Valley
Notes of dried crushed herbs, leather, anise and some old fashioned strawberry hard candy on the nose which follow through on the palate. Moderate tannins frame a soft mouthfeel with more dark purple fruit, chocolate, and a touch of red cherry before a lightly spicy finish.
Bottled August 2015 - 2744 cases
---

"R" Red Blend

SILVER
Savor Northwest

---

"R" Red Blend

EXCELLENT
Great Northwest Wine, December 2014

"Kirkland, Wash., vintner Robert Delf's entry-level blend of Cabernet Sauvignon (40%), Merlot (35%), Syrah (22%) and Carménère continues to be a solid, everyday drinker that's leans a bit toward the Old World with its lighter, food-friendly structure. The yummy theme of black cherry and blueberry picks up some oak influence with notes of vanilla, roasted coffee and clove, backed by cola, huckleberry and saddle leather."

SILVER
American Wine Society 2014

---

"R" Red Blend

SILVER
AWS Competition
Custom Wine Labels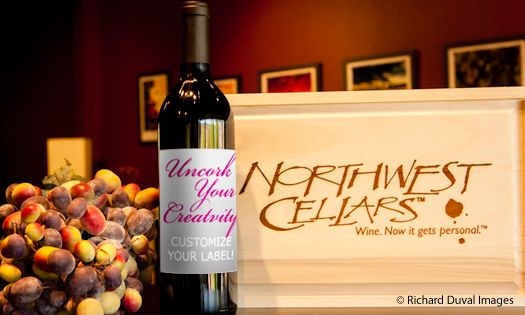 Our designers can turn your logos, photos and wording into a work of art, or you can send completed artwork for your own custom label. Uncork your creativity!
Would you like a Custom Label?
[read more]
A fee of $85 will be added to your order.
Click only once. If you accidentally click more, you will be able to remove the extra items from your shopping cart at checkout.