"WOW!! That was one delicious wine. Thank you so much for sharing it with me."
~ Barbara Peters - Sagefields Consulting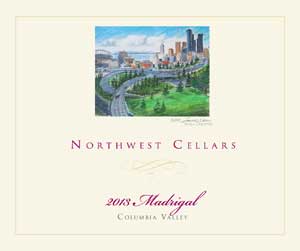 40% Grenache, 40% Mourvèdre, 20% Syrah
Boushey, Spofford Station, Upland Vineyards Columbia Valley
Enticing on the nose with soft red fruit, Grandma's dusty raspberry candies, a little tobacco, a little spiciness, crushed fresh herbs, and, oh yes, some steak tartare. Many of these reflect on the palate along with cinnamon, ripe plum, a touch of mint and how did that pot roast get in there? Plenty of acidity backed by modest tannins. Holy cow, this wine is delicious.
Bottled August 2015, 238 cases.
---

2013 Madrigal


DOUBLE GOLD
American Wine Society

BEST OF SHOW
American Wine Society

Rating: Excellent




Three distinctively different sites make up this remarkable Rhône-inspired GSM blend from the team of Robert Delf and Robert Smasne. Boushey Vineyard in the Yakima Valley, Spofford Station in the Walla Walla Valley and Upland Vineyards on Snipes Mountain come together for this blend of Grenache (40%), Syrah (20%) and Mourvèdre (40%). Fanciful aromas of cherry taffy, strawberry fruit leather, red currant and sandalwood lead toward Grenache-driven red fruit flavors of raspberry and red currant. Juicy acidity washes over the tannin structure, focusing on a finish of Craisins and Montmorency cherry. Fortunately, they've increased production from the previous vintage by four barrels. At the Kirkland tasting room, they suggest enjoying this with Kind Bar's Dark Chocolate Nuts and Sea Salt or the nearby Lilac Cafe's Polenta with Mushrooms.

---

2012 Madrigal

OUTSTANDING
Great Northwest Wine



DOUBLE GOLD
Great Northwest Wine



GOLD
American Wine Society

BEST BUY


88 POINTS Wine & Spirits Magazine, February 2016


"A blend of Grenache, mourvedre, and syrah, this dark red has plenty of oak to firm up lush, plummy fruit; a tarry note lends complexity to the finish. For the cellar. "

---

2011 Madrigal

GOLD
Great Northwest Invitational

BEST BUY
Wines and Spirits

SILVER
American Wine Society

SILVER
Seattle Wine Awards

SILVER
Finger Lakes International Wine Competition

SILVER
Great Northwest Wine Awards

SILVER
Hilton Head Island Wine & Food Festival

SILVER
Savor NW Competition

OUTSTANDING
Great Northwest Wine

---

2009 Madrigal




SILVER
2012 Dallas Morning News
Wine Competition

BRONZE
American Wine Society
Commercial Wine Competition
New York

GOLD
2012 Finger Lakes
International Competition

BRONZE
2012 Riverside International Wine Competition
Custom Wine Labels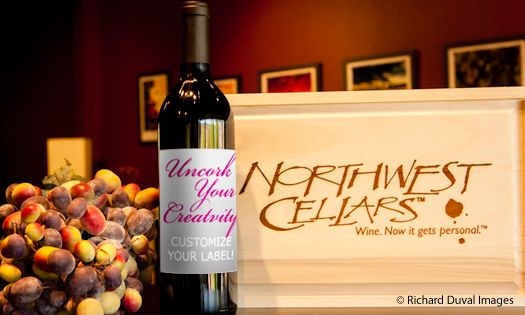 Our designers can turn your logos, photos and wording into a work of art, or you can send completed artwork for your own custom label. Uncork your creativity!
Would you like a Custom Label?
[read more]
A fee of $85 will be added to your order.
Click only once. If you accidentally click more, you will be able to remove the extra items from your shopping cart at checkout.