"Originally when we spoke w/Bob about the private label I wasn't really interested, but after trying it it worked out really well. Everything I've done with them has been positive- Bob's always been willing to negotiate & offer deals on volume, he helps me find other products I've needed throughout the years. It's a good relationship."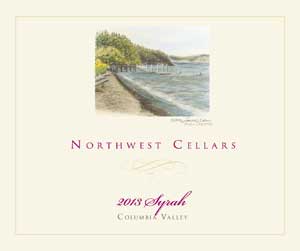 100% Syrah
Spofford Station, Tasawik Vineyards Columbia Valley
Aromatically luscious with notes of sweet cherry, vanilla, pipe tobacco, spiced black plum, and a touch of wintergreen mint. With its silky texture and a mix of dark fruit, eucalyptus, savory components, and a touch of dried herbs, this is a classic. Drink now or save.
Bottled August 2015, 195 cases
---

2013 Syrah




OUTSTANDING
Great Northwest Wine

---

2012 Syrah

DOUBLE GOLD
American Wine Society

SILVER
Savor NW Wine Award, March 2016

EXCELLENT
Great Northwest Wine

---

2010 Syrah

GOLD
Seattle Wine Awards

SILVER
Great Northwest Wine Awards

SILVER
Hilton Head Island Wine & Food Festival

OUTSTANDING
Great Northwest Wine

---

2009 Syrah




BRONZE
Seattle Wine Awards

---

2008 Syrah




BRONZE
American Wine Society

---

2007 Syrah





GOLD
2010 Seattle Wine Awards

RICH ROASTED FOODS,
HERB CRUSTED LAMB WITH MINT SALSA VERDE,
WILD MUSHROOM AND ROASTED SQUASH RISOTTO,
TRIPLE CREAM BRIE, OR SOFT BLUE CHEESE
Custom Wine Labels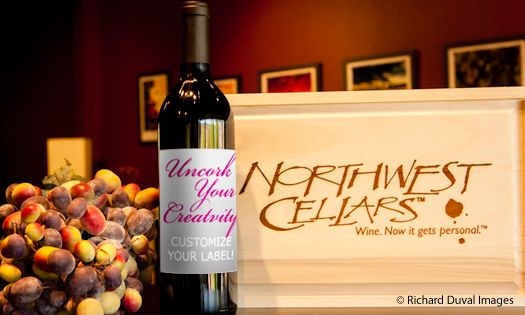 Our designers can turn your logos, photos and wording into a work of art, or you can send completed artwork for your own custom label. Uncork your creativity!
Would you like a Custom Label?
[read more]
A fee of $85 will be added to your order.
Click only once. If you accidentally click more, you will be able to remove the extra items from your shopping cart at checkout.