"Northwest Cellars has consistently been recognized for some of the highest quality wines by the Seattle Wine Awards -- Washington state's largest and most prestigious wine recognition program."
~ Christopher Chan, Executive Director - Seattle Wine Awards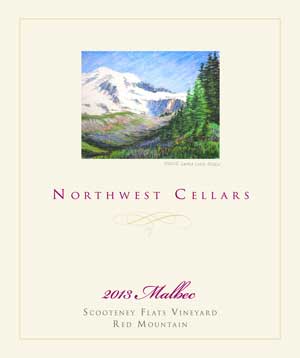 100% Malbec
Scooteney Flats Vineyard Red Mountain
Perfumed with clove scented simmered black plums, strawberry leather and a touch of sweet grape this rich deep wine also has mulling spices, dried currants and some dusty dry earth on the palate. It's smooth on the tongue but has quietly assertive tannins. Elegant. Delicious.
Bottled August 2015, 68 cases
---

2013 Malbec Scooteney Flats




SILVER
Scooteney Flats




Rating: Outstanding!

Grapes don't come cheaply on Red Mountain, but Kirkland vintner Robert Delf and Yakima Valley winemaker Robert Smasne continue their success with Malbec from Scooteney Flats Vineyard, meriting our top rating for the second straight vintage. Gorgeous aromas of rose hips, black cherry, blueberry and white pepper led into a graceful presentation on the palate of the same descriptors. Those lush berries and well-managed tannins make for a bright, juicy and long mouth feel.

---

2012 Malbec Scooteney Flats

Scooteney Flats Vineyard

Chairman's Award (unanimous GOLD)

at Riverside International.

GOLD
Seattle Wine Awards
Custom Wine Labels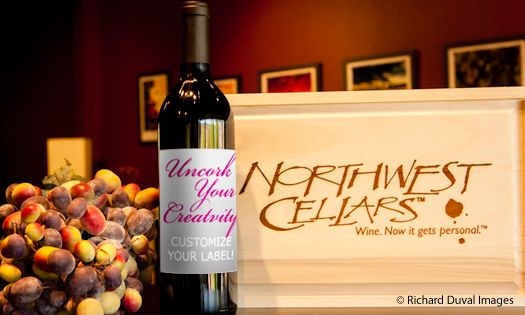 Our designers can turn your logos, photos and wording into a work of art, or you can send completed artwork for your own custom label. Uncork your creativity!
Would you like a Custom Label?
[read more]
A fee of $85 will be added to your order.
Click only once. If you accidentally click more, you will be able to remove the extra items from your shopping cart at checkout.