"A gift of wine from Northwest Cellars wine makes TWO impressions. One is the obvious, cool personalized gift. The second is the phone call I get a couple weeks later when they say, "We had that wine last night. It was SO good! Where did you GET that?!?"
~ Ken Boynton - Boyntunes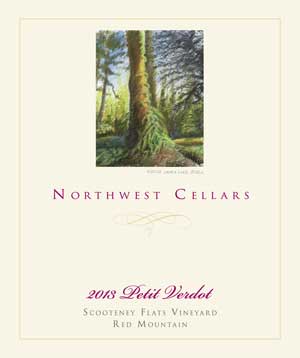 100% Petit Verdot
Scooteney Flats Vineyard, Red Mountain
"Robust and dark yet very floral on the nose and palate with soft mulling spices, black cherry, vanilla and a hint of cigar. More flavors of lighter red fruit are here with a finish of pie cherry and black tea. Nicely dry with firm tannins. Approachable now, and will also cellar beautifully for years."
Bottled 70 cases, August 2015
---

2013 Petit Verdot




PLATINUM
Wine Press Northwest

2013 Petit Verdot




GOLD
American Wine Society

2013 Petit Verdot




SILVER
Savor Northwest

---

2012 Petit Verdot




SILVER



Great Northwest Wine, 2016 Cascadia Wine Competition


DOUBLE GOLD
Seattle Wine Awards

SILVER
Savor NW Wine Award, March 2016




Great Northwest Wine

---

2009 Petit Verdot




GOLD
AWS Competition

GOLD
Dallas Morning News Wine Competition

GOLD
Great Northwest Wine Competition

BRONZE
Seattle Wine Awards

---

2008 Petit Verdot




GOLD
Hilton Head International Wine Competition

SILVER
Dallas Morning News Wine Competition

SILVER
2012 Finger Lakes International Competition

GOLD
2012 Seattle Wine Awards

DARK CHOCOLATE
BEEF BOURGUIGNON
ITALIAN DISHES WITH TOMATO SAUCE
PORK WITH PLUM OR CHERRY SAUCE
Custom Wine Labels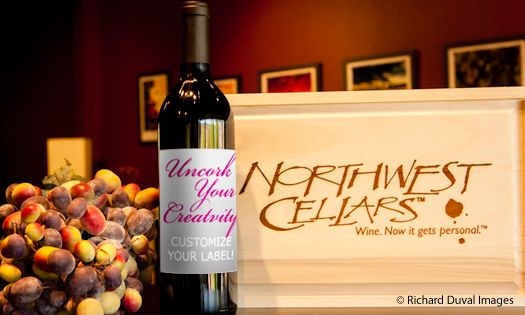 Our designers can turn your logos, photos and wording into a work of art, or you can send completed artwork for your own custom label. Uncork your creativity!
Would you like a Custom Label?
[read more]
A fee of $85 will be added to your order.
Click only once. If you accidentally click more, you will be able to remove the extra items from your shopping cart at checkout.