"We had my husband's 50th birthday party last weekend and served Old Guy Red. It was a big hit! My husband was thrilled and our guests commented on the high quality of the wine. It was such a fun addition to our party. Thanks for all of your help in making it special."
~ Debbie Mack - Olympia, WA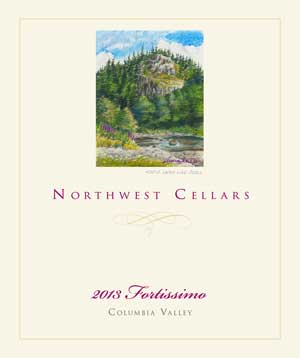 60% Syrah, 25% Cabernet Sauvignon, 10% Petit Verdot, 5% Malbec
Spofford Station, Tasawik, Verhey Vineyards Columbia Valley
Sold Out


On the nose this wine abounds with dark fruit, root beer and a touch of grape candy along with baked black cherries laced with anise. The palate moves from red plum to more dark cherry on the mid palate to a hearty and well balanced finish of smooth tannins embedded in dark and fruity pipe tobacco.
---

2013 Fortissimo




EXCELLENT

Great Northwest Wine


Syrah often is the secret sauce behind many of the Pacific Northwest's top proprietary red blends, and the winemaking tandem of Robert Delf and Robert Smasne make it the lead grape (60%) in this blend from Spofford Station, Tasawik and Verhey vineyards. That Rhône red allows for aromas of Marionberry syrup, cola, toast and white pepper with a hint of game. Inside, there's more Marionberry, backed by black currant and blueberry. Sandy tannins, pomegranate acidity, tobacco and dark chocolate combine for a rewarding finish.

GOLD
Cascadia Wine Competition

---

2012 Fortissimo




EXCELLENT
by Great Northwest Wine

Kirkland vintner Bob Delf continues to focus this blend on Syrah (60%), but there also are significant contributions from Carménère and Petit Verdot, which help to make this a rather complex offering. Aromas of boysenberry, chocolate-covered blueberry include pinches of anise, horehound and green peppercorns along with leather. The drink is full and rich from start to finish with sweet black cherry and vanilla flavors and well-managed chocolaty tannins. These wines are available at their shared tasting room in Spokane at Nectar as well as Totem Square in Kirkland.

SILVER
American Wine Society

---

2007 Fortissimo




SILVER
Seattle Wine Awards

SILVER
Savor NW Wine Competition

BRONZE
American Wine Society

BRONZE
Great Northwest Wine Competition
Custom Wine Labels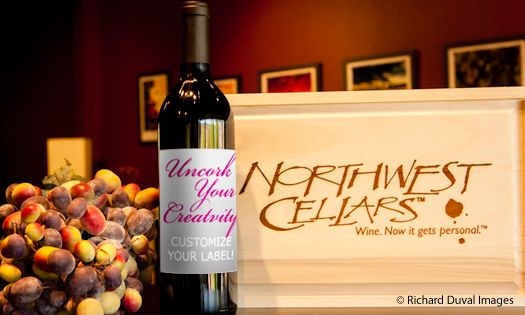 Our designers can turn your logos, photos and wording into a work of art, or you can send completed artwork for your own custom label. Uncork your creativity!
Would you like a Custom Label?
[read more]
A fee of $85 will be added to your order.
Click only once. If you accidentally click more, you will be able to remove the extra items from your shopping cart at checkout.