"They're very nice people and very easy going. They don't make people uncomfortable or over-sell. It's very low key & a very positive interaction with the owners. They're event space is just great, it really is very flexible & looks great so I'm glad that I was able to use it."
50% Malbec, 50% Petite Sirah
Spofford Station, Verhey, Corvus Vineyards
Columbia Valley
The scent of sweet cherry, red licorice, and raspberry leaf invites a taste of this unique blend. Explore a mash of red fruit flavors and lots of plum that evolve into rich flavors of prune, mulberry, black olive, and a touch of mulling spice. With a juicy tannic finish, this wine is as delicious as it is special.
Bottled August 2015 - 47 cases
---

2011 Oscuro

ROASTED OR GRILLED MEATS
VENISON
BARBEQUED PORK
RACK OF LAMB
LENTIL CASSEROLE
CARNE ASADA
MEATLOAF
LASAGNA OR MEAT-LOVERS PIZZA
Custom Wine Labels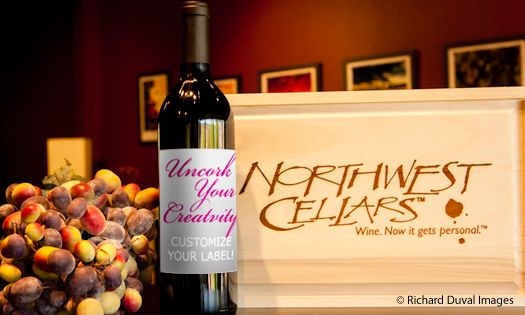 Our designers can turn your logos, photos and wording into a work of art, or you can send completed artwork for your own custom label. Uncork your creativity!
Would you like a Custom Label?
[read more]
A fee of $85 will be added to your order.
Click only once. If you accidentally click more, you will be able to remove the extra items from your shopping cart at checkout.