"They're very generous, probably more so compared to other wineries. They give back more. We continue to go back to them because they've been great to work with."
100% Petite Sirah
Corvus Vineyard, Red Mountain
A luscious wine that opens with sweet notes of raspberry and plum, followed by whiffs of wind-blown wild herbs and dusty grasses, with some wild daisies in there too. Beautifully balanced with restrained fruit flavors of dried black cherries, more plum, and a touch of milk chocolate. Really elegant and evocative.
Bottled August 2015 - Made 98 cases
---

2013 Petite Sirah


SILVER
Cascadia Wine Competition





---

2011 Petite Sirah

DOUBLE GOLD
Platinum Competition

GOLD, OUTSTANDING
Great Northwest Wines

GOLD
Finger Lakes International Wine Competition

GOLD
Savor NW Competition

SILVER
American Wine Society

BIG MEATY DISHES,
BOEUF BOURGUIGNON,
POT ROAST,
GRILLED STEAK,
STRONG, SOFT CHEESES LIKE FRENCH MORBIER LAIT CRU
BLOODY MARY SALMON BURGER - Featured pairing in Chef Magazine March/April 2014 edition (page 20)
Custom Wine Labels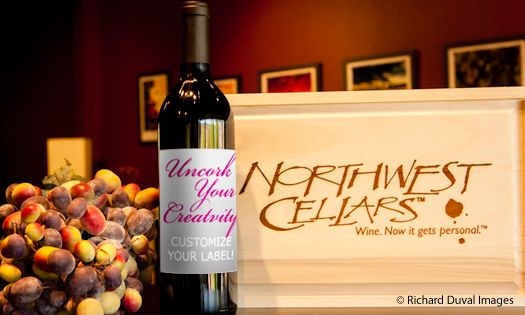 Our designers can turn your logos, photos and wording into a work of art, or you can send completed artwork for your own custom label. Uncork your creativity!
Would you like a Custom Label?
[read more]
A fee of $85 will be added to your order.
Click only once. If you accidentally click more, you will be able to remove the extra items from your shopping cart at checkout.