"Northwest Cellars has consistently been recognized for some of the highest quality wines by the Seattle Wine Awards -- Washington state's largest and most prestigious wine recognition program."
~ Christopher Chan, Executive Director - Seattle Wine Awards
100% Viognier
Upland Vineyard, Snipes Mountain, Yakima Valley
Sold Out


This elegant wine is assertive with a rich nose of salt water taffy, dried apricot, and honey edged with gooseberry, lemon pith, and mineral notes. The same flavors appear on the palate along with green apple skins, quinine with a floral quality. A touch of barrel aging adds layers of complexity to the very long nutty, citrusy finish.
Bottled March 2016 - 197 cases
---

2015 Viognier




SILVER
American Wine Society

---

2012 Viognier




SILVER
Seattle Wine Awards

SILVER
Savor NW Competition

BRONZE
AWS Competition

---

2011 Viognier

PLATINUM
Winepress Northwest


90+ POINTS
International Wine Review

DOUBLE GOLD
Seattle Wine Awards

GOLD
Savor NW Wine Competition

SILVER
Great Northwest Wine Competition

BRONZE
Dallas Morning News Wine Competition

BRONZE
American Wine Society

BRONZE
International Women's Wine Competition

---

2010 Viognier





BRONZE
Savor NW Wine Awards

SILVER
Dallas Morning News Wine Competition

BRONZE
33rd Annual Tri-Cities Wine Festival

SILVER
2012 Finger Lakes International Competition

GOLD
2012 Seattle Wine Awards

---

2009 Viognier




GOLD
2011 Finger Lakes International Wine Competition

BRONZE
Seattle Wine Awards

SPICY FOOD
FIREROASTERS™ ISLAND GRILL TILAPIA OVER TROPICAL FRUIT SALAD
SWEET SOFT CHEESES
MACADAMIA/CASHEW NUTS
INDIAN CURRIES
Custom Wine Labels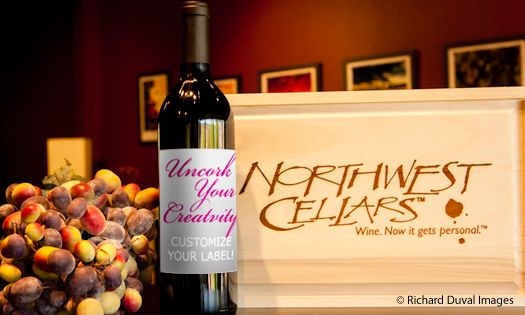 Our designers can turn your logos, photos and wording into a work of art, or you can send completed artwork for your own custom label. Uncork your creativity!
Would you like a Custom Label?
[read more]
A fee of $85 will be added to your order.
Click only once. If you accidentally click more, you will be able to remove the extra items from your shopping cart at checkout.