"The private labels produced for us at Sand Point Country Club have been so well-received! It's one thing to have a stunning label - which Bob and his team pulled off to perfection - but it's yet another to have wine inside the bottle that true wine drinkers enjoy consistently. It was such a gratifying experience to see our members take home the bottles to show off to friends and family, not only because of the label that so perfectly displayed their club, but also because they knew they were serving exceptional wine, too!"
~ Billy Farrow, Dining Room Manager, Sand Point Country Club
80% Roussanne, 20% Viognier
Alder Ridge Vineyard, Upland Vineyard, Columbia Valley
Sold Out
Notes of white peach, lime, cool herbal tea and applesauce that lead to flavors of fresh herbs, honeydew melon and pears. This breezy wine has refreshing acidity, a bit of minerality and a floral quality with a lingering finish of baked lemons and more pear. Delicious!
Bottled March 2016, 151 cases.
---

2014 Sonatina

SILVER
American Wine Society



---

2013 Sonatina

PLATINUM
Platinum Competition



DOUBLE GOLD
American Wine Society



GOLD
Seattle Wine Awards

---

2012 Sonatina

GOLD
Seattle Wine Awards

SILVER
AWS Competition

SILVER
Savor NW Competition

---

2011 Sonatina

90 POINTS
International Wine Review

DOUBLE GOLD
Seattle Wine Awards

SILVER
Dallas Morning News Competition

BRONZE
Great Northwest Wine Competition

BRONZE
International Women's Wine Competition

---

2009 Sonatina




GOLD
2012 Seattle Wine Awards

GOLD
2012 Riverside International Wine Competition

SHELLFISH/HALIBUT
ROASTED CHICKEN
MELON WITH PROSCIUTTO
GRILLED BACON WRAPPED ASPARAGUS
ROASTED ARTICHOKES WITH HOLLANDAISE SAUCE
Custom Wine Labels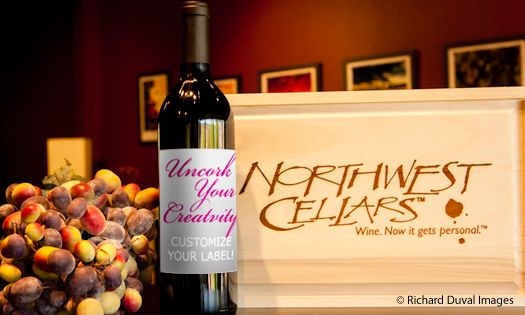 Our designers can turn your logos, photos and wording into a work of art, or you can send completed artwork for your own custom label. Uncork your creativity!
Would you like a Custom Label?
[read more]
A fee of $85 will be added to your order.
Click only once. If you accidentally click more, you will be able to remove the extra items from your shopping cart at checkout.