"They're very generous, probably more so compared to other wineries. They give back more. We continue to go back to them because they've been great to work with."
"The Chardonnay from Northwest Cellars is a white wine drinker's dream: The addition of Viognier on an unoaked Chardonnay gives the wine a roundness you'd expect from oak. If you are a Chardonnay drinker, you'll enjoy the focused simplicity of the wine; if you don't like Chardonnay, you'll love this wine!"
~ Billy Farrow, Dining Room Manager, Sand Point Country Club
Custom Wine Labels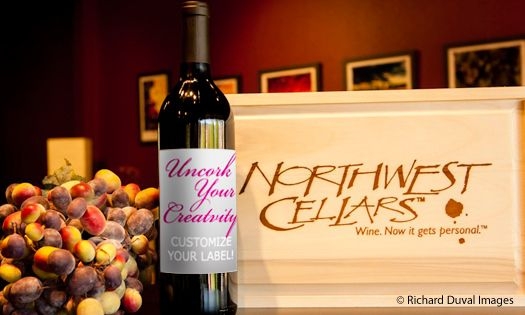 Our designers can turn your logos, photos and wording into a work of art, or you can send completed artwork for your own custom label. Uncork your creativity!
Would you like a Custom Label?
[read more]
The option has an $85 setup fee that will be billed after checkout.