"One of the reasons I like them is the location- very close to where I live so it's convenient & they just do a very good job of making wine. We like to consume their product :) They should just keep doing what they do, they do a fine job."
"The Chardonnay from Northwest Cellars is a white wine drinker's dream: The addition of Viognier on an unoaked Chardonnay gives the wine a roundness you'd expect from oak. If you are a Chardonnay drinker, you'll enjoy the focused simplicity of the wine; if you don't like Chardonnay, you'll love this wine!"
~ Billy Farrow, Dining Room Manager, Sand Point Country Club
Custom Wine Labels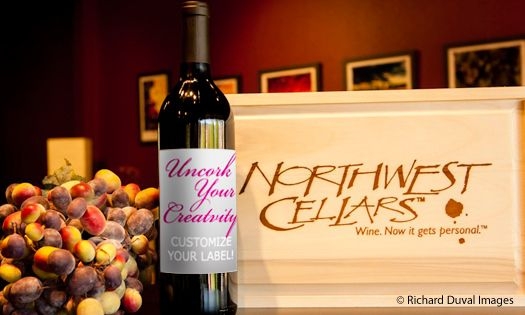 Our designers can turn your logos, photos and wording into a work of art, or you can send completed artwork for your own custom label. Uncork your creativity!
Would you like a Custom Label?
[read more]
The option has an $85 setup fee that will be billed after checkout.