"We needed a unique way to say 'thank you' to our guests and the wine labels were…the perfect way to deliver a very personal message to a large number of people."
~ Sherrie Swingle - Fred Hutchinson Cancer Research Center
"A gift of wine from Northwest Cellars wine makes TWO impressions. One is the obvious, cool personalized gift. The second is the phone call I get a couple weeks later when they say, "We had that wine last night. It was SO good! Where did you GET that?!?"
~ Ken Boynton - Boyntunes
Custom Wine Labels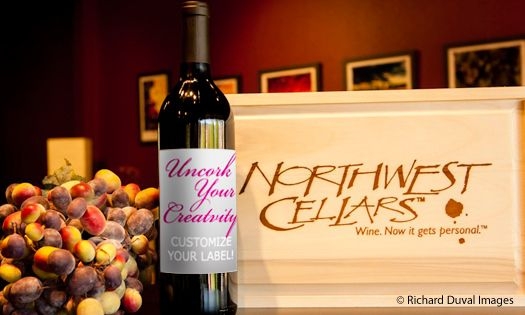 Our designers can turn your logos, photos and wording into a work of art, or you can send completed artwork for your own custom label. Uncork your creativity!
Would you like a Custom Label?
[read more]
The option has an $85 setup fee that will be billed after checkout.