Santa Paws is coming to Northwest Cellars!
December 3, 2022 @ 6:00 pm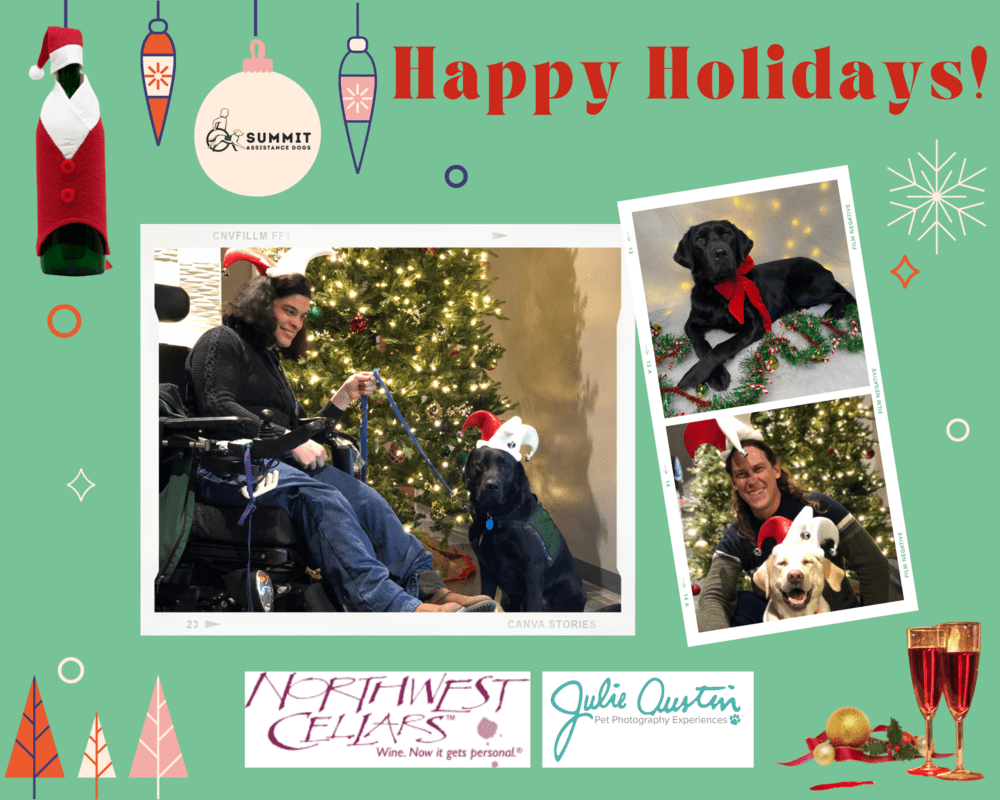 Tickets $60 in advance, $70 at the door.
'Tis the season at Northwest Cellars! You and your best canine friends are invited to join Summit Assistance Dogs for a night of holiday festivities, wine, and Holi-DOGS! Enjoy wine tasting and seasonal treats, meet a Summit Dog in training and get a picture taken with Santa 'Paws' by the incredible Julie Austin, award-winning pet photographer. You can also enter your dog(s) to compete in ugly sweater and doggie kissing contests for prizes! Summit Assistance Dogs trains highly skilled service dogs for people living with mobility disabilities, and you can help Summit create these life-changing human-canine partnerships. A portion of ticket and Summit logo wine sales from this event will support Summit's mission. Tickets are $70 per person at the door or $60 online in advance, so make sure you buy early online and don't miss out on this fun holiday gathering! The ticket price includes wine tasting, appetizers, puppetizers, a photo with Santa "Paws" (one professional digital photo will be provided by Julie), ugly sweater and doggie kissing contests entry. Bottles of wine will be available for purchase at additional cost, and $5 per bottle will be donated to Summit as well.