With The Custom Label Of Your Choice…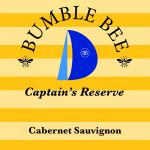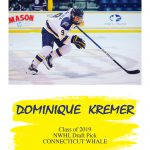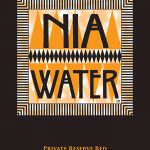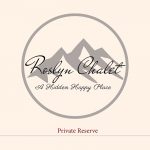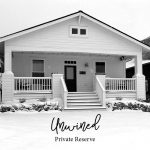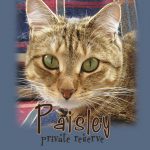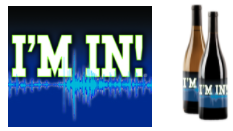 Request this label on ANY of our wines!
Just specify the "I'm In!" label in the Comments field.
10% Case Discount (12 Bottles)
"On the nose there's berry fruit, fresh cherry juice and interesting whiffs of dusty old wood, dried roses and iron ore. The palate features tastes of boysenberry, barely ripe blackberry, a hit of Dr. Pepper, velvety black plum and cherry on the finish. Dry and well balanced with fine even tannins throughout. If you like cabs, this is your baby."

/ Bottle

10% case discount

"Starts with a nose of dark berry compote mixed with herbaceous spicy green pepper, some leather, and a note of sweet cherry. The palate is similar with added sweet spice, black cherry and a touch of tomato curry. Earthy and smooth with integrated tannins, this is a distinctive vintage of lovely depth and intensity that you'd be crazy to miss. Just sayin'."

/ Bottle

10% case discount

"Soft dark fruit on the nose along with whiffs of eucalyptus and a grilled meat note that carries through on the palate blending into a mash of ripe black plum, dried kitchen herbs and green pepper all sprinkled with a bit of cayenne. A little like your old world grandpa, dry but soft on the inside and a little hot tempered."

/ Bottle

10% case discount

60% Syrah, 20% Petit Verdot, 10% Merlot, 10% Carménère Columbia Valley Bottled, August 2021, 96 cases

"Aromas of dark fruit and berries and some black licorice waft around with dried Italian herbs and something akin to forest floor. Note these on the palate along with plum, vanilla and a touch of cocoa. Dry but has a fruity finish with nicely tamed tannins. This is a wine just made for sharing!"

/ Bottle

10% case discount

30% Cabernet Sauvignon, 30% Malbec, 20% Syrah, 15% Petit Verdot, 5% Carménère Columbia Valley Bottled August 2021, 140 cases

"Notice an herbaceous dryness on the nose followed with an abundance of dark red and black fruit and notes of black pepper and licorice. The palate has rich flavors of concentrated blackberry, cherry, and some spiced cranberry chutney. Enough tannins to make it manly, enough complexity to make it tempting. The Mr. Darcy of wines. In the end, the one you want."

/ Bottle

10% case discount

"Stop and smell the white daisies, along with ripe red raspberry, a hit of grape pez and fresh herbs like thyme and oregano. The flavors are fresh and fruity with notes of tart cherry pie, red plum, but then opens up to some black fruit with dashes of cinnamon and clove. Oh, and a reappearance of those hard raspberry candies lost in your pocket! Perfect for a picnic or a Christmas feast. So…enjoy!"

/ Bottle

10% case discount

50% Malbec, 50% Petite Sirah
Verhey and Kiona Vineyards
Columbia Valley
Bottled August 2021, 78 cases

"Lots of fruit here with aromas and flavors of ripe red plum, black cherry, a good bit of vanilla and some dried Italian herbs. The palate also exhibits a nice tannic backbone that provides good balance to the fruit. A long finish of cherry pie flavors with just a hint of dark matter makes for some wondrous drinking!"

/ Bottle

10% case discount

"Smells rich with sweet pipe tobacco, orange and cherry. Also mint with lots of chocolate along with notes of vanilla and cedar wood. Flavors of cherry, black raspberry sauce, a touch of oregano along with good acidity and plenty of tannins makes for a really good food wine and a deeply satisfying glass."

/ Bottle

10% case discount

40% Merlot, 30% Petit Verdot, 20% Syrah, 10% Carmenere Columbia Valley Bottled February 2020, 560 cases

Scented with dark fruit, a note of red lifesaver, some whiffs of dusty mineral and dried herbs accented with blueberry and chocolate. The palate has more red cherry and plum, more dried oregano and a sneaky bit of green pepper. Stir with a raspberry pixie stick, wrap in round tannins and here's your new go-to wine!

/ Bottle

10% case discount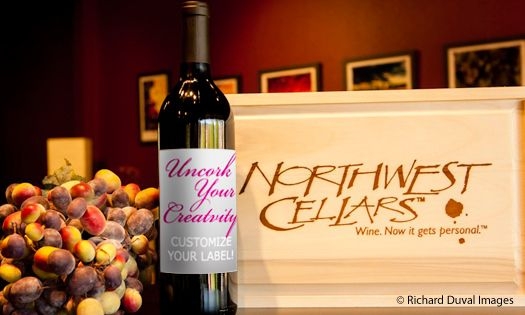 Our designers can turn your logos, photos and wording into a work of art, or you can send completed artwork for your own custom label. Uncork your creativity!
Would you like a Custom Label?
[read more]
The option has an $85 setup fee that will be billed after checkout.