Gifts & Accessories
NEW! Stone Coasters
Look sharp and protect your furniture with real stone wine coasters featuring popular Northwest Cellars labels and imagery.
Only $10.00 each!
/5
| | | | | |
| --- | --- | --- | --- | --- |
| Wine Pouring: | Adagio (beach): | Intrigue (lighthouse): | Madrigal (cityscape): | Sonatina (goldfinch): |
Northwest Cellars corkscrew with built-in foil cutter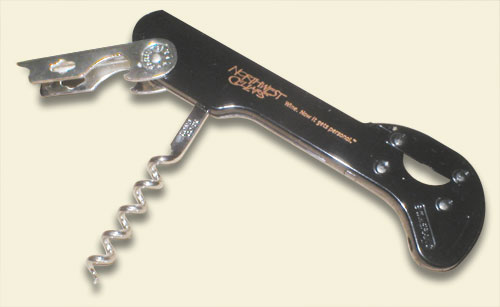 With its built-in retractable foil cutter, this waiters corkscrew affords you the added convenience of using only a single tool for opening a wine bottle.
Only
Having trouble deciding what to buy for that special person?
A Gift Certificate is always perfect!

Just select some and add to your cart:

gift certificate:
gift certificate:
gift certificate:
DECANTUS™ Deluxe wine aerator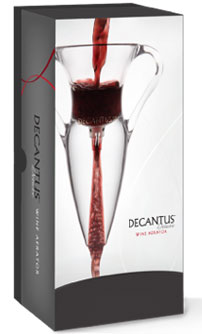 Reveal the fullest flavor and bouquet of your red wine
The DECANTUS has some serious curves. Sinuous and graceful, in the shape of a classic Greek amphora vase, it has two handles for easy handling while pouring, and simple to hand off to your next guest. Base, velvet storage pouch & cleaning brush are included.
To use, hold the DECANTUS™ over the wine glass. Gently pour enough wine to fill the top reservoir bowl and enjoy perfectly aerated wine.
Only
Northwest Cellars - Wooden Gift Box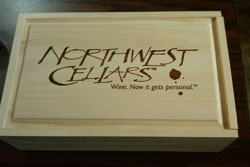 2 Bottle Wooden Box:
Only
6 Bottle Wooden Box:
Only
Northwest Cellars -
Reidel wine glass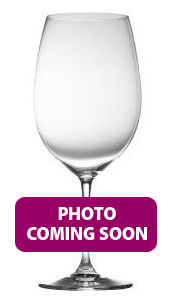 Only
WineSkin
With it's bubble-pack inner and tough vinyl outer coating, WineSkin is the perfect leak-proof way to safely transport your wine.
Only