"All the people that work there are very friendly & knowledgeable. No matter how busy they get they still make you feel welcome & special. Enjoyable business experience."
Gifts & Accessories
Artist Series - Richard Duval
Six award-winning Northwest Cellars wines and Artist Series labels featuring photography by Richard Duval in an attractive wooden display box. Wines included are: 2011 Adagio, 2011 Viognier, 2008 Merlot, 2008 Syrah, 2007 Foritssimo, 2008 Intrigue.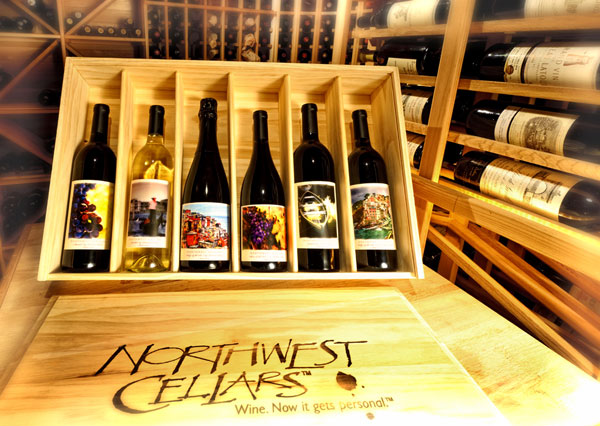 Only
Recent Custom Wine Labels