"The people who work there seem very knowledgeable. I've referred them to clients. I thought I got some bad wine from them once, but learned later it was not- I called & told them & they walked me through & very gently told me it was my own mistake, but gave me a case of wine in the meantime to cover. It was so far above & beyond, made me a customer for life."
Gifts & Accessories
Artist Series - Richard Duval
Six award-winning Northwest Cellars wines and Artist Series labels featuring photography by Richard Duval in an attractive wooden display box. Wines included are: 2011 Adagio, 2011 Viognier, 2008 Merlot, 2008 Syrah, 2007 Foritssimo, 2008 Intrigue.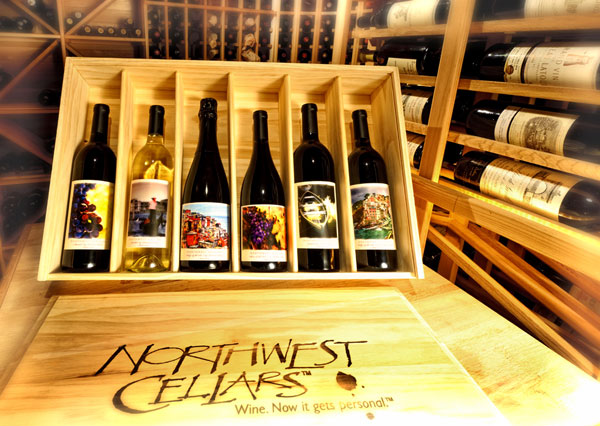 Only
Recent Custom Wine Labels