Custom Wine Labels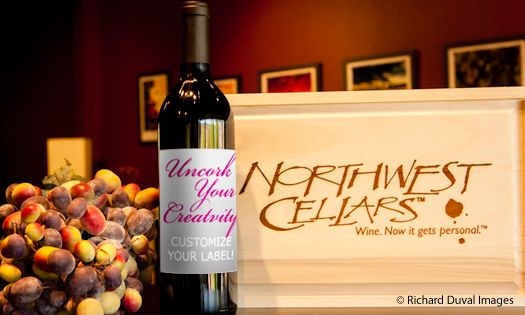 Our designers can turn your logos, photos and wording into a work of art, or you can send completed artwork for your own custom label. Uncork your creativity!
Would you like a Custom Label?
[read more]
A fee of $85 will be added to your order.
Click only once. If you accidentally click more, you will be able to remove the extra items from your shopping cart at checkout.
"Customer Quote"
"The people who work there seem very knowledgeable. I've referred them to clients. I thought I got some bad wine from them once, but learned later it was not- I called & told them & they walked me through & very gently told me it was my own mistake, but gave me a case of wine in the meantime to cover. It was so far above & beyond, made me a customer for life."
Your choice of labels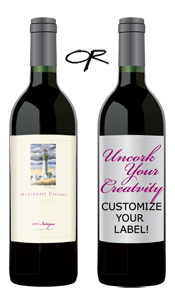 Our award-winning wines ship with your choice of the Northwest Cellars label, or your own custom-designed label.