White Wines
100% Chardonnay
Yakima Valley
"Smell the melon, dried apricot and lemon cake with that sweet icing when along comes green banana, chamomile, and a mineral flourish. Get ready for some bright, fresh lemon lime flavors, melon rind, and a surprisingly creamy mouthfeel. A judicious touch of oak and tart acidity add complexity to this wine that finishes with lingering notes of rosewater and grapefruit."
Bottled September 2017, 448 cases
80% Roussanne, 20% Viognier
Alder Ridge Vineyard, Upland Vineyard, Columbia Valley
Sold Out
Notes of white peach, lime, cool herbal tea and applesauce that lead to flavors of fresh herbs, honeydew melon and pears. This breezy wine has refreshing acidity, a bit of minerality and a floral quality with a lingering finish of baked lemons and more pear. Delicious!
Bottled March 2016, 151 cases.
100% Viognier
Upland Vineyard, Snipes Mountain, Yakima Valley
Sold Out


This elegant wine is assertive with a rich nose of salt water taffy, dried apricot, and honey edged with gooseberry, lemon pith, and mineral notes. The same flavors appear on the palate along with green apple skins, quinine with a floral quality. A touch of barrel aging adds layers of complexity to the very long nutty, citrusy finish.
Bottled March 2016 - 197 cases
Custom Wine Labels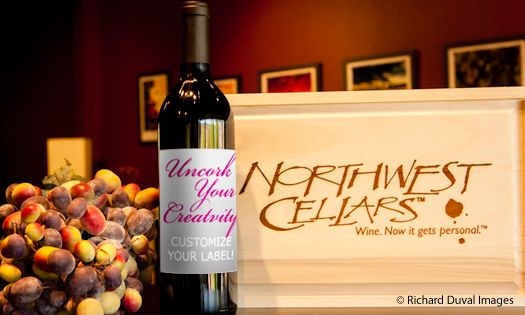 Our designers can turn your logos, photos and wording into a work of art, or you can send completed artwork for your own custom label. Uncork your creativity!
Would you like a Custom Label?
[read more]
A fee of $85 will be added to your order.
Click only once. If you accidentally click more, you will be able to remove the extra items from your shopping cart at checkout.