10% Case Discount (12 Bottles)
Shop Wines
White Wines
100% Chardonnay
Yakima Valley
Bottled September 2017, 448 cases
"Smell the melon, dried apricot and lemon cake with that sweet icing when along comes green banana, chamomile, and a mineral flourish. Get ready for some bright, fresh lemon lime flavors, melon rind, and a surprisingly creamy mouthfeel. A judicious touch of oak and tart acidity add complexity to this wine that finishes with lingering notes of rosewater and grapefruit."
/ Bottle
10% case discount
100% Viognier
Upland Vineyard, Snipes Mountain, Yakima Valley
Bottled April 2018 - 197 cases
Lovely aromas of white peach, apricot and lemon creme with a hint of marshmallow. Definite minerality here that continues onto a palate that comes on fruity sweet like a lemon drop or key lime pie. A touch creamy in the mouth but finishes dry and bright. Perfect.
/ Bottle
10% case discount
Custom Wine Labels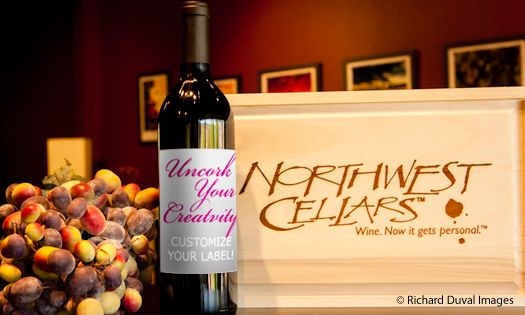 Our designers can turn your logos, photos and wording into a work of art, or you can send completed artwork for your own custom label. Uncork your creativity!
Would you like a Custom Label?
[read more]
The option has an $85 setup fee that will be billed after checkout.