White Wines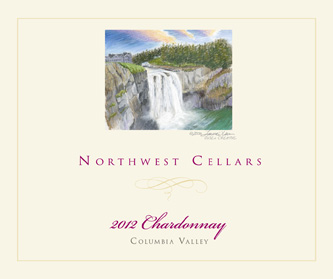 2012 Chardonnay
93% Chardonnay - Desert Wind Vineyard,
7% Viognier - Upland Vineyard
Columbia Valley
Full bodied and richly textured with a lovely pale gold hue, this chardonnay displays a purity of fruit with flavors of apple, pear and hazelnuts. Persistent finish of fresh herbs, lively acidity and just a touch of butter – not your mama's chardonnay!
See the awards that 2011 Chardonnay won
Bottled February 2014 - 451 cases
2012 Viognier

Upland Vineyard, Snipes Mountain
100% Viognier
Rich aromas of honeysuckle, stone fruit and melon; this is a full-bodied viognier bursting with fresh flavors of white peaches, honeydew, herbs and honey. The texture is creamy and unctuous with a lingering finish of citrus rind and minerality.
Bottled April 2013 - 210 cases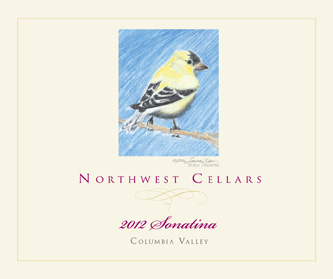 2013 Sonatina
Alder Ridge Vineyard, Upland Vineyard, Columbia Valley

60% Roussanne, 40% Viognier
A fragrant and luscious wine with flavors of peaches, pineapple, thyme and honey. Fresh and vivacious with a lingering mineral finish.
Bottled February 2014 - 219 cases
Custom Wine Labels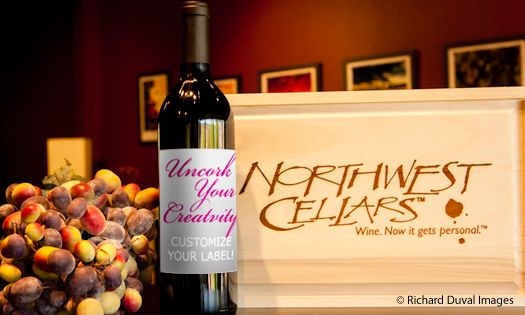 Our designers can turn your logos, photos and wording into a work of art, or you can send completed artwork for your own custom label. Uncork your creativity!
Would you like a Custom Label?
[read more]
A fee of $85 will be added to your order.
Click only once. If you accidentally click more, you will be able to remove the extra items from your shopping cart at checkout.
"Customer Quote"
"Originally when we spoke w/Bob about the private label I wasn't really interested, but after trying it it worked out really well. Everything I've done with them has been positive- Bob's always been willing to negotiate & offer deals on volume, he helps me find other products I've needed throughout the years. It's a good relationship."
Your choice of labels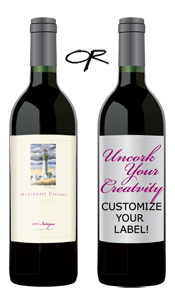 Our award-winning wines ship with your choice of the Northwest Cellars label, or your own custom-designed label.