Art and Photography Resources
Artwork or photography can add that special touch to your label! Northwest Cellars has partnered with several artists and photographers to enable you to license their work for use on your label. To browse, click on the links below. You can license an image from our partner's web site, then email it to us at Artwork [at] Northwest Cellars .com along with your other instructions for your label.
---
Custom wine labels designed for business and personal …your imagination is the limit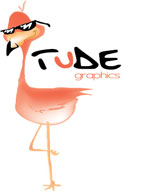 ---
kara is an illustrator who lives in portland, oregon. her inspiration comes from both her childhood and the small moments that surround her. she enjoys working on projects with local companies and when she's not painting, she's obviously drinking wine.

---
Chad Crowe is a freelance illustrator, cartoonist, and painter in Portland. While most of his work is for editorial clients, he enjoys the occasional opportunity to create art for Northwest Cellars, and indulge in one of his favorite activities: drinking wine!

---
Photographer Richard Duval travels throughout the Northwest photographing the unique beauty of our region's natural heritage. In a special series, working from his original photographs of jazz musicians, three talented mixed media artists created "A Touch on Jazz" – musicians' hands captured at the moment of music.
Click here to visit Richard's website and select a special photo for your wine label.
---
Front Row Graphics is a full-service, award-winning graphic design firm that specializes in helping companies enhance their overall brand image. "What would you like to see from the front row?"