Customer Testimonials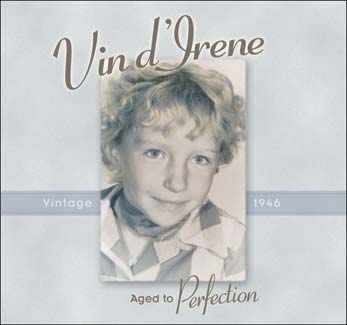 Birthday Gift
I was totally surprised and impressed with the gift my daughter Lael gave me for my 60th Birthday. I have heard of personalized wine labels but have never seen them, these were very nicely done. We enjoyed a bottle on my Birthday and last week had company from out of town so were able to 'Toast me again'. We are now heading to our vacation home and will take a couple of bottles to celebrate with family and friends that were not able to be here for my Birthday. I will be able to celebrate my entire Birthday year and with a case of personalized wine it is 'so much fun to share'. The wine itself was smooth and on par with our favorite white wines.
Irene Carlson
Kirkland, WA
Non-Profit Organization Gift
We needed a unique way to say "thank you" to our guests and the wine labels were perfect. Northwest Cellars was great to work with and the designer took our elements and combined them to create a design that was complementary to all our marketing materials. The sparkling wine with our unique label was the perfect way to deliver a very personal message to a large number of people.
Sherrie Swingle
Fred Hutchinson Cancer Research Center
Wedding Gift
I just gotta tell ya, we really are enjoying your wines. It is sentimental, of course, to drink from a bottle w/your kid's wedding photo on it, but your stuff is truly great tasting. Thx for the fine products and the fine service.
Dick Patterson
Personal Gift
Thank you for your help making this project a reality! I have been working on this concept for a number years and and now that I have received the final product, I am delighted. The whole package -- the label, the service and your wine choices -- is fabulous. I was pleasantly surprised at how good the wines are, especially for the price. I feel very fortunate to have found this cost effective way to make my dream happen! The reaction to the Cabernet-Merlot by my associates was very positive (even better than I hoped for). Thank you for a terrific job! You are a great group to work with. Lets do it again!
Paul Kennedy
Owner Online
Gift Market