Customer Testimonials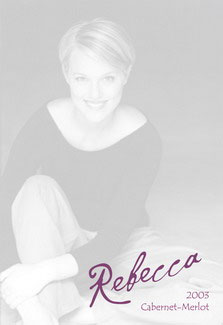 Personal Gift
When I picked up the wine, I believe it was the owner/manager of the wine shop, said the Rebecca label was one of the best he had ever seen. The best response, though, is from my doctor. He was absolutely blown away. He thought she looked like a movie star! He took your information because they are opening a new office and he thought this would be a great way to welcome/advertise. I think the label is stunning -- very, very classy.
Ms. Olson
Seattle, WA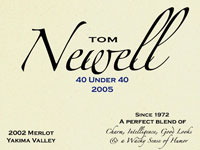 Special Personal Event
We were out of the country when the 40 Under 40 awards gala was held so I wanted to do something special to honor my husband. I planned a surprise dinner for him and when a friend mentioned Northwest Cellars custom wine labels I knew it was the perfect touch. The bottles were simple, but elegant (and humorous) labels, were displayed with roses and candles...they just looked perfect. We enjoyed a few bottles of wine that evening and it was excellent. Everyone was thrilled to receive a bottle of wine as a party favor and most importantly, Tom loved the personalized labels. It was a night that we will never forget, thanks in part to Northwest Cellars.
Julie Newell
Seattle, WA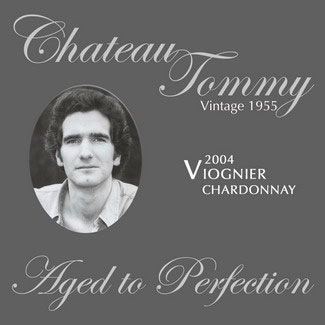 50th Birthday Party
...the wine was great! Everyone loved it. The best part was when my husband arrived with dyed hair, temporary tattoos, and fake beard and mustache...I didn't recognize him! (I guess maybe 50 DID affect him?). Anyway, I got the last laugh as he wandered to the wine table and said, "Well, honey, what kind of wine did you get?" He picked up a bottle, stared at it a few seconds then exclaimed, "Holy sh__! That's me!"...I got the last laugh :) He LOVED the wine more than any other aspect of his bash...We kept one bottle and have it out on our bar at home. Thanks again.
Angela Butoryak
Seattle, WA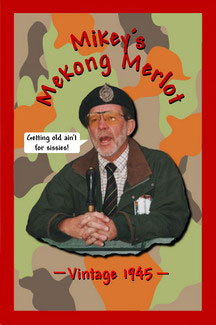 Birthday Extravaganza
It was all too cool and the party was "over the moon" — in fact a three-day extravaganza that none will soon forget. Thank you for your attention to detail and to providing a wonderful product!
Beverly DeChevrieux
Sun Valley, ID