Customer Testimonials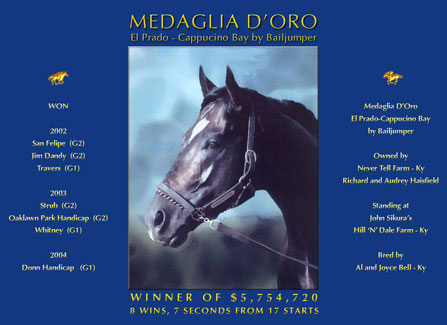 Appreciation Gift
In the horse business, one is always looking for something unusual to send someone they do business with. After purchasing Medaglia d'Oro, a great race stallion out of a mare we owned, Richard and Audrey Haisfield called us looking for another. We had a filly available, which they purchased and as an appreciation gift, we had Northwest Cellars design a custom label with Medaglia's picture and race record listed as well as breeders, owners etc.
This was a unique gift unavailable anywhere else that they will enjoy sharing with their own customers. To top it off, the wine is excellent and one we plan on ordering again.
Al and Joyce Bell
Breeders of Medaglia d'Oro
Great Falls, MT
Realtor Gift to Client
They loved it! Of course...It was a delightful moment and I do appreciate being able to give them such a unique thank you gift. They even loved the box!
Susan Robinson, Realtor
Windermere Real Estate/Northwest
Seattle, WA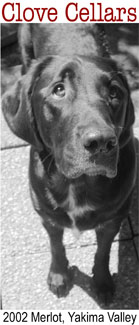 Personal Gift
I needed a clever idea for gifts and I found it at Northwest Cellars. Even better that I could incorporate my dogs in the artwork. My family and friends LOVED IT. What a wonderful concept.....and the wine is exceptional! I keep thinking of excuses to order more.
Mona Galope
Seattle, WA
Business Grand Opening
For our grand opening of The Art & Soul Gallery we wanted to do something special for our customers. The idea of a personalized wine label was perfect. The response was wonderful as people not only raved about the delicious wines, both red and white but were thrilled at the personalized label.
Our clientele is pretty discerning so to be able to please them was quite an accomplishment for Northwest Cellars. We will definitely be back for another showing as we understand that the champagne is on the way!
Susan Yaranon
The Art & Soul Gallery
Bothell, WA