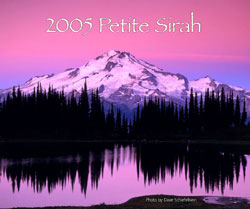 Business Gift
"Dear Lenora,
WOW!! That was one delicious wine. Thank you so much for sharing it with me.
Our friends Lucie and Rich were visiting with us for the entire week and on Saturday we joined Carla and Don and some other of our friends for golf at Snohomish and a bbq at Carla's after the game. I saved your bottle for this special occasion 🙂
When Al poured me the first taste, I was overwhelmed by the wine's smoothness and the rich taste. I had to quiet the entire room and speak a little bit about the wine's history and invite everyone to taste it…before I drank up the entire bottle!
It was a most delicious wine experience. Thank YOU and Dave for creating such a beautiful bottle and for sharing its fantastic taste with us. It was a real treat!!"
Barbara Peters
Sagefields Consulting