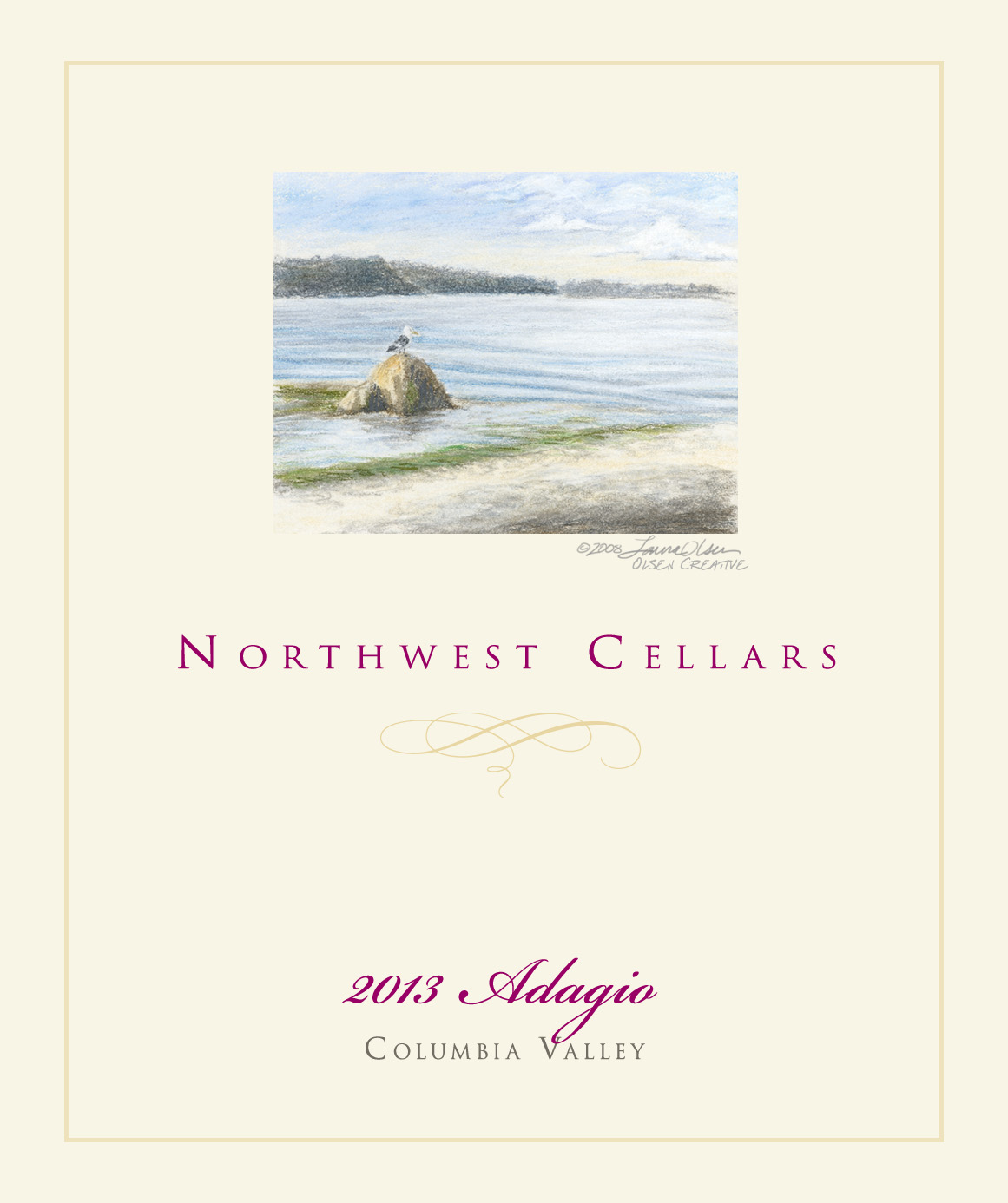 The Washington winery has partnered with myvinette.com to bring wine drinkers relevant and interactive information by adding QR codes to custom wine gift their labels that can be scanned by mobile devices.
Kirkland, WA (PRWEB) July 31, 2013
Northwest Cellars, producer and distributor of critically acclaimed high-quality wines, has now added QR codes to their customizable labels that link quickly to a webpage offering useful information about the wine. They are using a service called myvinette.com, which can be accessed with mobile devices during the shopping process to learn more about a wine selected; including food pairings and awards.
myvinette.com is a marketing company that utilizes the ubiquity of mobile technologies to help customers find and connect with information that can enhance their experience of the product. In the case of Northwest Cellars, by providing details about what a wine tastes like and where it comes from, customers can locate exactly what they are looking for, or even pinpoint what they like about the wines they have enjoyed in the past. Food pairings and awards for a particular varietal also provide valuable suggestions that can aid wine drinkers before they have purchased the bottle.
As always with mobile devices, saving or sharing this knowledge with friends is just a click or tap away. Posting suggestions on social media is a simple way to keep friends and family "in the know" about good deals on the perfect bottle of wine for any occasion.
Northwest Cellars is always looking for an edge to bring customers over to their award winning wines. The winery first became known for their unique custom label program that allows customers to personalize bottles of wine for gifts, charities and special occasions.
As Northwest Cellars has grown, they have shifted their focus from distribution and labeling to producing their own award winning wines. Each year sees more and more accolades heaped on their reasonably priced range of varietals. With the new service from myvinette.com, their goal is to keep educating customers by having all the information needed to make an informed decision, right at your fingertips when it matters most.
In need of a custom wine gift for a special occasion. Check out our Custom Wine labels and see what can be created from personalizing your own wine label, like our custom wine gifts. If there are any questions or concerns feel free to contact us at 425.825.9463 or send us an email at [email protected]. We would be happy to go over label design for your Custom Wine gifts, as well as provide references if needed.
Use Northwest Cellars for all you custom wine gifts and custom labeling.
Drink Northwest Cellars!